Cecil Hills High School Showcase
Mrs Camilleri
July 31, 2019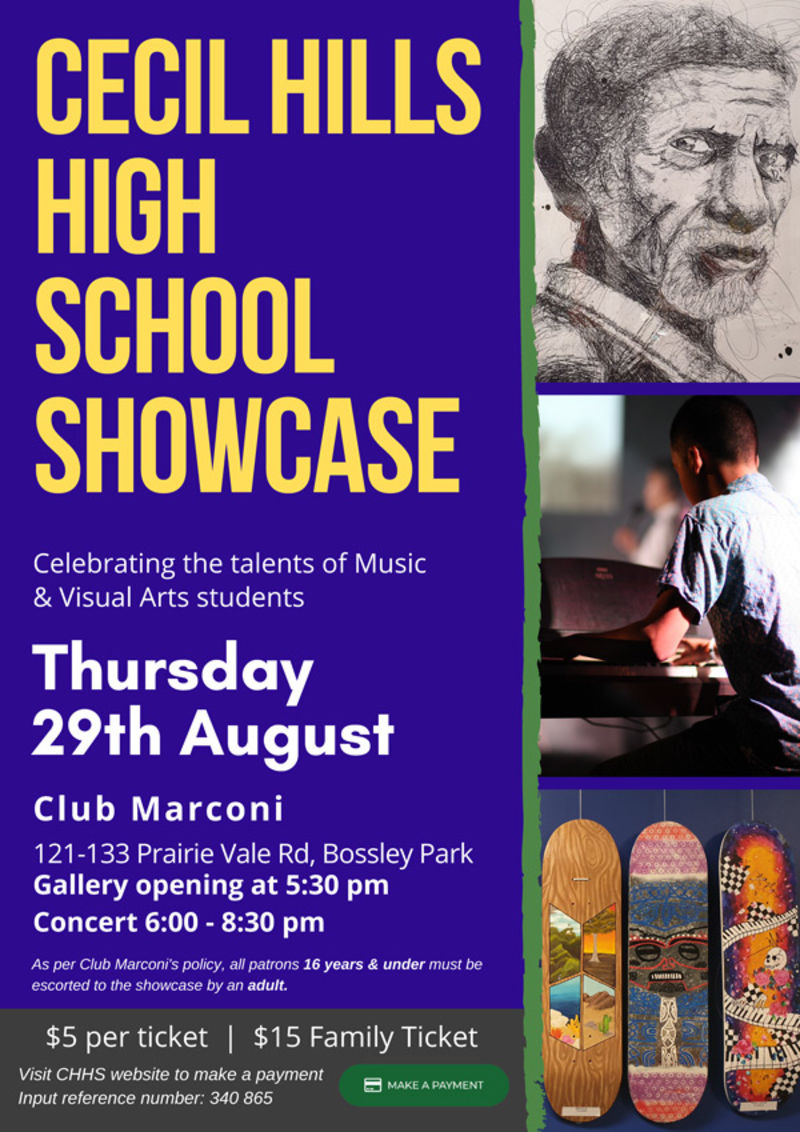 Cecil Hills High School Showcase
Celebrating the talents of Music & Visual Arts students.
When
Thursday 29th August 2019. Gallery opening at 5:30pm followed by the Concert at 6:00pm - 8:30pm.
Where
Club Marconi - 121-133 Prairie Vale Rd, Bossley Park.
Tickets
$5 per ticket or $15 for family ticket.
Tickets can be purchased online via the school website with reference number 340 865. Simply click on the "Make a Payment" button in the navigation menu above.