Happy Mothers Day Breakfast at Cecil Hills HS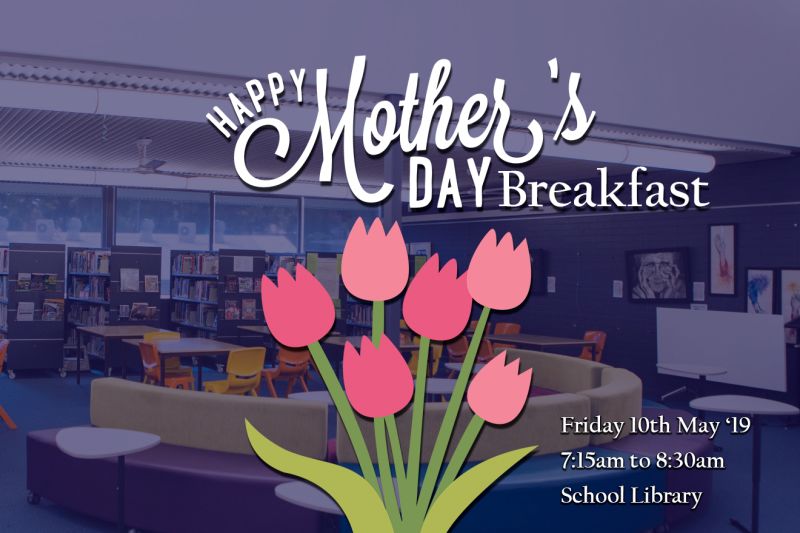 Happy Mothers Day Breakfast
Join us for breakfast to celebrate our Mums!
We extend an invitation to all students and their mothers to join us for a special Mother's Day breakfast.
Date: Friday 10th May, 2019
Time: 7:15am to 8:30am
Location: School Library
You do not have to stay for the entire time. You can drop-in for a quick brekkie or just a cup of tea or coffee. There is no cost involved.
We would love for you to join us!
Kind Regards,
Mark Sutton (Princpial), M. Miletic & J Dunn (Year Advisers).