NSW Teacher Federation Stop Work Meeting Thursday 5 Dec 2019

Mr Sutton
December 3, 2019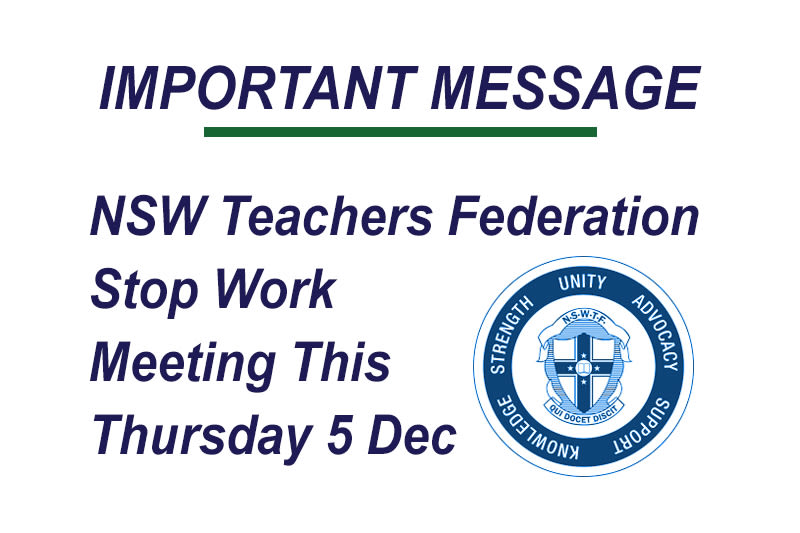 Dear parents and carers,

The NSW Teachers Federation has announced it will hold a stop work meeting from 8:30am on Thursday, 5 December 2019.

Please note that teachers will provide only minimal supervision at school.

The school day will commence at 11am for Connect rolls to be marked, followed by a shortened Period 2 from 11:10am to 11:50am. Normal bell times will resume after this time.
* Only the Support Unit will operate as normal on this day.

Please do not hesitate to contact the school if you have any questions.

Mark Sutton
Principal
3 December 2019